AND EVEN SO MUCH MORE....
Printables, Worksheets, and Templates Galore!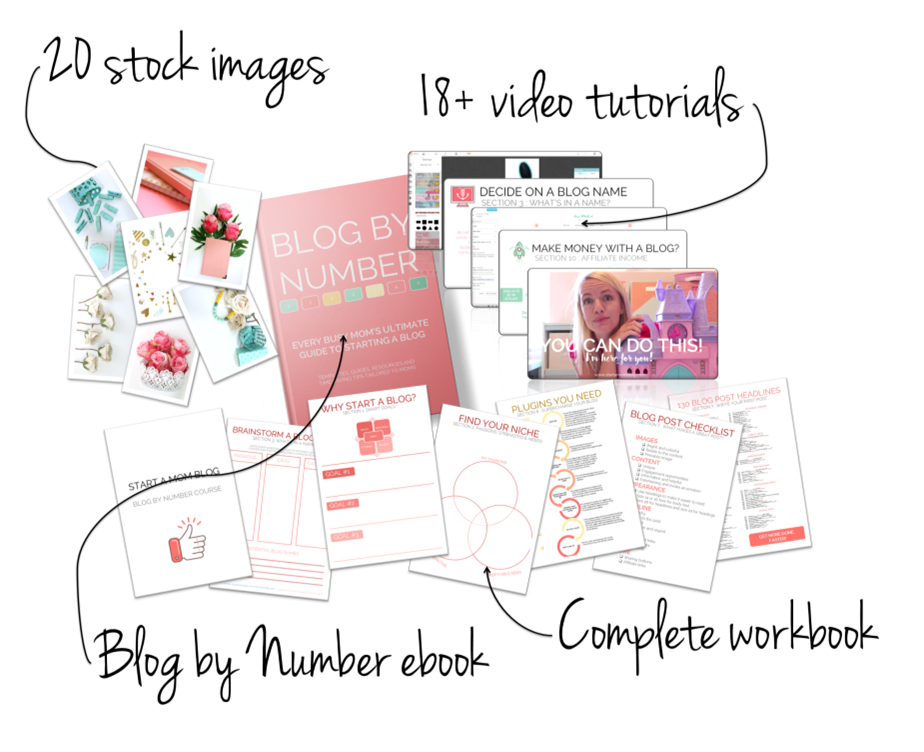 If you're like me, you want to know you're making progress. And just seeing yourself work through a workbook and check off the pages is so encouraging!
That's why I've created companion products for each of my courses to help you keep on track with your goal, and to log your thoughts along the way.
If you're a spreadsheet girl, that's awesome! There is a fully customizable Google Sheet included to track you Niche, your Blog Posts, Your Editorial Calendar, and so much more!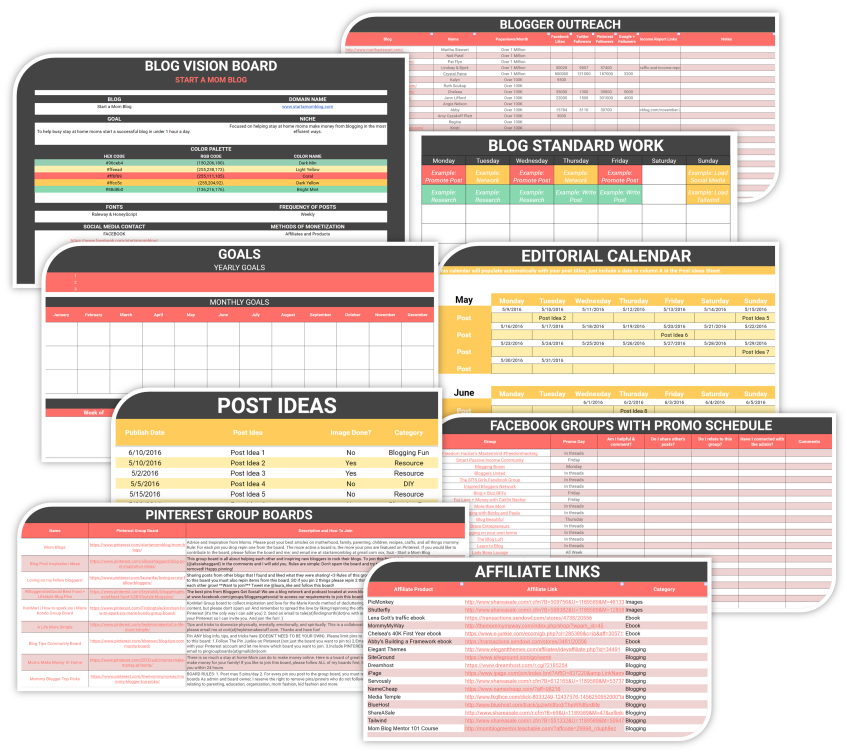 When you Enroll in the Start A Mom Blog Beginner Bundle now, you're also going to get access to my weekly Q&A's I will do over Facebook Live to help my readers and customers continue to learn and grow in this amazing online business world we have found together :)

Phew!! That was a lot, but I've spent the last few years of my life going through all the ins and outs of blogging...
Learning what works...
By trying what doesn't work.
And in this bundle, I've put together only the best, most actionable advice that can get you launched right :)
Join the thousands of mommies who have already gotten started!